Mar
30
Sat
2019
Avocado Half Marathon and 5K

@ Town Square Park
Mar 30 @ 6:00 am – 12:00 pm
The Avocado Half Marathon and 5K is more than just a run. Join us as we race around the streets of Murrieta, CA and then celebrate with fellow fans of the Avocado and indulge in as many avocados as we can in our epic finish line festival!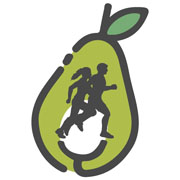 Jun
2
Sun
2019
Orange County Triathlon and Duathlon

@ Lake Mission Viejo
Jun 2 @ 7:00 am – 1:00 pm

The Orange County Triathlon starts at BEAUTIFUL Lake Mission Viejo. The Duathlon starts with a fast 2K run before joining the triathletes on the bike. The 40K bike course is a gradual climb up Santiago Canyon Road before a fast ride downhill to T2. The 10K run takes you on paths and trails leading you back to cheering crowds at Lake Mission Viejo.
Sep
28
Sat
2019
Pacific Coast Triathlon at Crystal Cove

@ Crystal Cove State Park
Sep 28 @ 7:00 am – 11:00 am

The Pacific Coast Triathlon starts at beautiful Crystal Cove State Beach. The bike course rolls along a closed Pacific Coast Hwy and then run on the Crystal Cove Path that overlooks the ocean on one side and Pacific Coast Highway on the other. The run takes you through the historical cottages and, if the tides cooperates, the run goes along the beach and back up the path for an amazing finish overlooking the ocean.